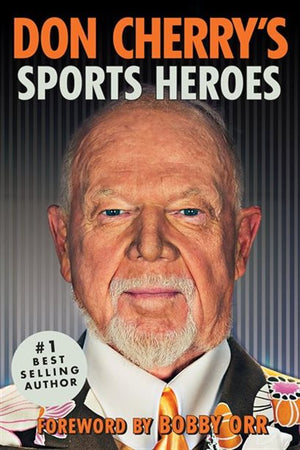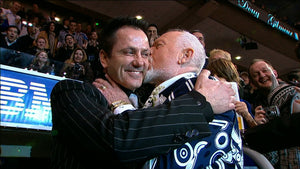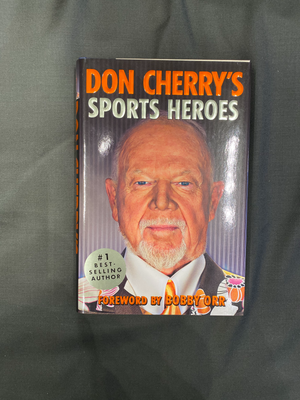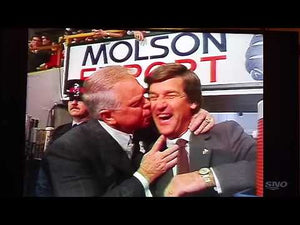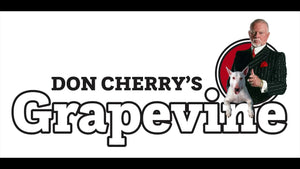 Product image 1

Product image 2

Product image 3
Product image 4
Product image 5
Product image 6
Don Cherry's Sports Hero's Book 5 - LOT #8 SERIES 3
This book was released in 2016, the 5th of his 6 books he wrote for DoubleDay Canada Publishers. With a forward by Bob Orr, that describes his ongoing close friendship with his "ex" coach, this book focuses mainly on Don's other show that he is quite proud of and that is The Grapevine. Spanning over a decade, this show never had one invitation turned down, when asked to be a guest. This book describes behind the scenes stories of some of his most memorable guests, from boxers (Joe Frazier) to baseball's infamous umps like Ron Luciano, and of course hockey legends like Gordie Howe, Wayne Gretzky, Doug Gilmour to name just a few. The book is written in Don's signature candour and sizzling humour as he shares with you world tales that only a true insider could know and even to ask.
Don Cherry will personalize this book or just sign it, your call should you b the winning bid.
Included With Each Auction
The winner of each auction will receive the following list of items included with :
Limited edition item as described 

The specific item / item's shown in bidding section

Certificate of Authenticity: Personally signed by John Corallo -President of The Coop &

Cindy Cherry

-President of DCPRF

All items autographed to your specification if desired by Don Cherry
This foundation was formed due to Don's vision of wanting to do more for those that have dedicated their lives to make Canada a more humane place for animals.

We accomplish this by: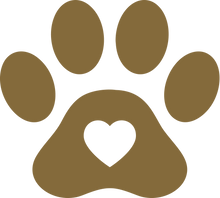 Providing financial assistance to the smaller, mostly volunteered groups with limited budgets & resources to achieve their goals.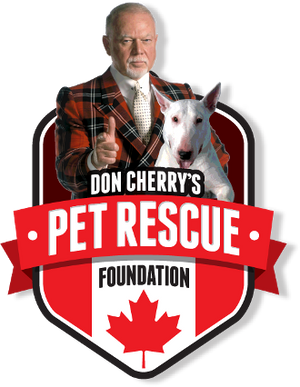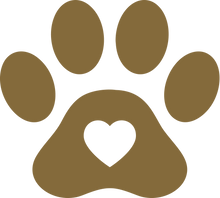 Providing educational awareness to the public concerning animal welfare in Canada.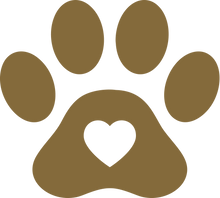 Providing "in-kind" items to organizations for their fundraising events.