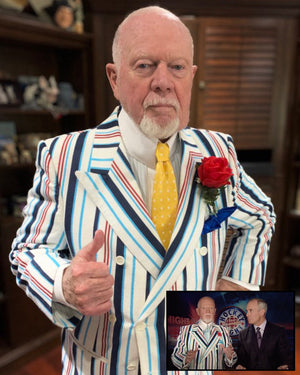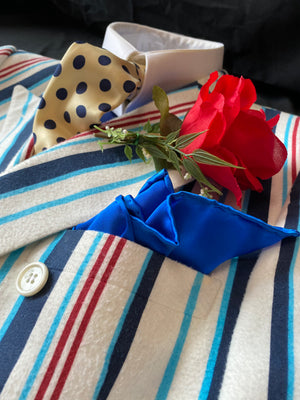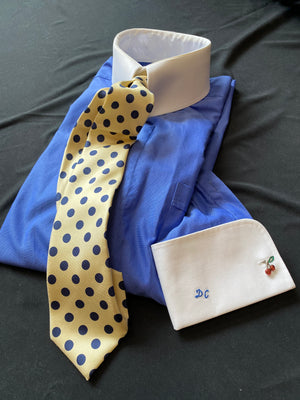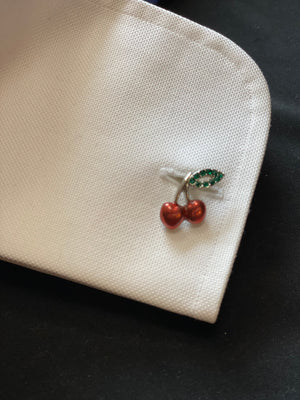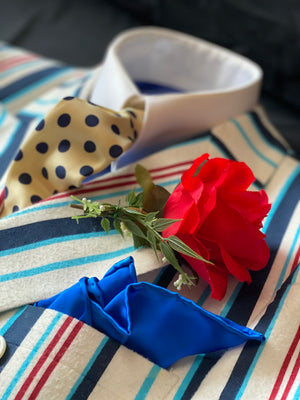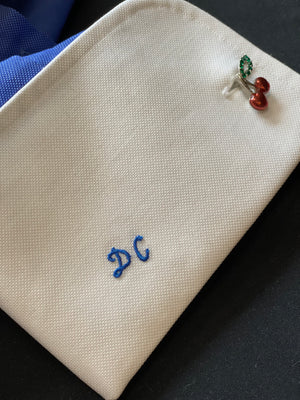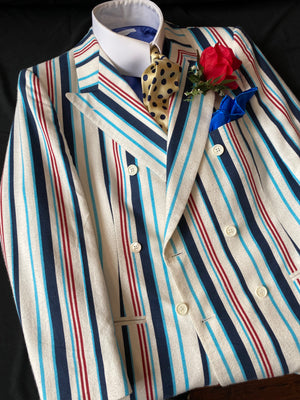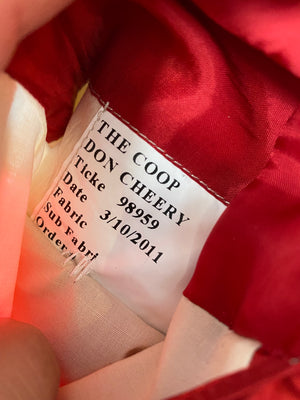 Product image 1
Product image 2
Product image 3

Product image 4
Product image 5
Product image 6
Product image 7
Product image 8
Product image 9
Product image 10
Don Cherry Worn Jacket, Shirt, Tie and Link Ensemble "Striped" - LOT #11 SERIES 3
Start Bidding Amount:
Regular price
$2,500.00
Watch Don in 2013 talking about the lack of Poppies being worn in Toronto. Little did he know then that as political correctness got more prevalent in the years to come, that this mantra would be his downfall on Coach's Corner. So all you people that support poppy wearing, please support his next cause and that is animal welfare in Canada. 
https://www.youtube.com/watch?v=b19uCiC9qSs 
Don got a lot of wear out of this jacket. Don can be seen wearing it while coaching the CHL's Top Prospect Game, January 16th, 2013 in Halifax. He is with his very good friend and teammate (when they were serving their time with Eddie Shore) Brian Kilrea and ex-HNIC colleague Nick Kypreos.  
Plus when he was promoting the Kidney Car program to raise funds for the Kidney Foundation of Canada he wore what must be one of his favourite jackets.   Pictured here is his beautiful 1997 Black Cherry Yukon he donated, when it reached the end of the road.  To view the video on why Don got involved and the retirement of his beloved truck, Click here:
https://www.youtube.com/watch?v=Jm2F4CSAy_A
This Ensemble can be autographed to you or just by Don himself, you win the bid you make the call!
Please note: The tie and shirt seen in the posed picture will not be the one included in the ensemble. 
Should you be the winning bid, you will also receive an autographed 8x10 photo as seen here with the HNIC insert. Have it signed to you personally or just by Don.
Included With Each Auction
The winner of each auction will receive the following list of items included with :
Limited edition item as described 

The specific item / item's shown in bidding section

Certificate of Authenticity: Personally signed by John Corallo -President of The Coop &

Cindy Cherry

-President of DCPRF

All items autographed to your specification if desired by Don Cherry
This foundation was formed due to Don's vision of wanting to do more for those that have dedicated their lives to make Canada a more humane place for animals.

We accomplish this by: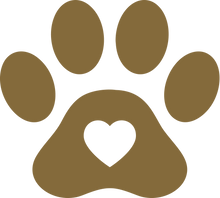 Providing financial assistance to the smaller, mostly volunteered groups with limited budgets & resources to achieve their goals.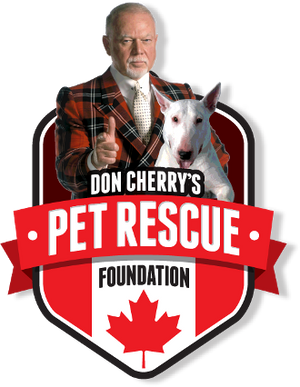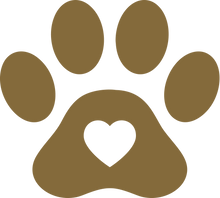 Providing educational awareness to the public concerning animal welfare in Canada.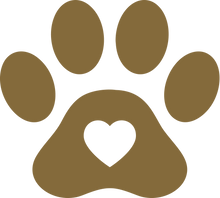 Providing "in-kind" items to organizations for their fundraising events.