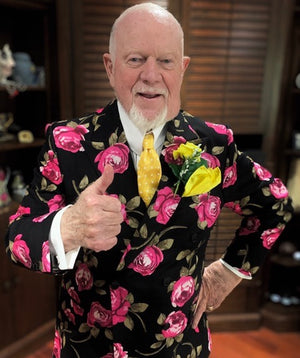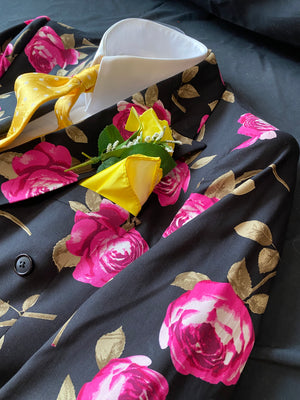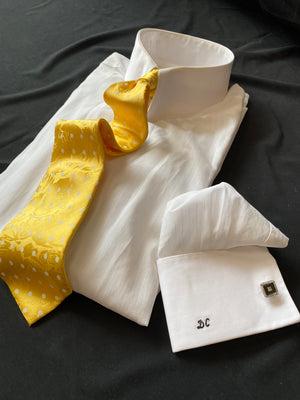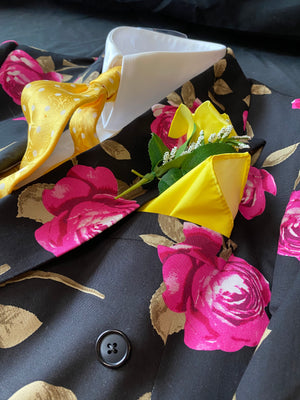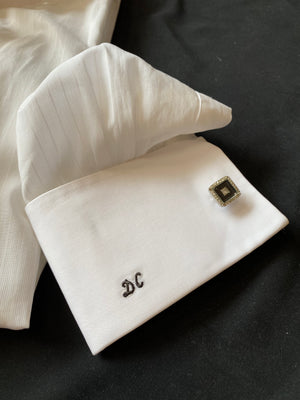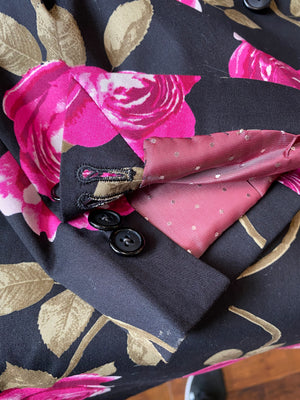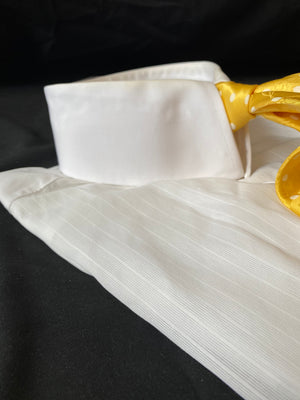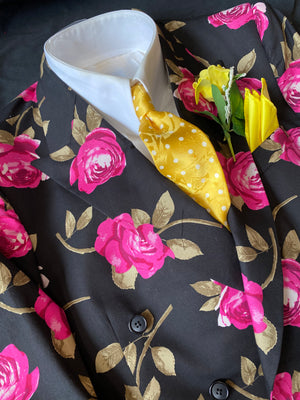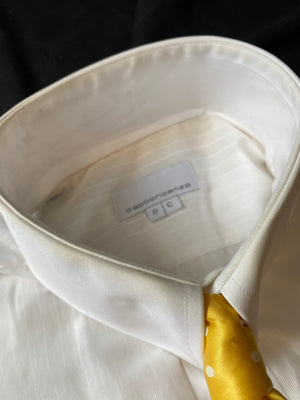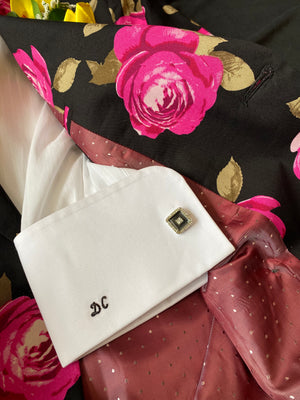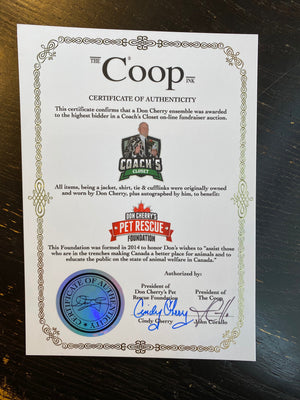 Product image 1

Product image 2
Product image 3
Product image 4
Product image 5
Product image 6

Product image 7
Product image 8
Product image 9
Product image 10

Product image 11
Don Cherry "Red Floral" Sport Jacket, Shirt, Tie and Link Ensemble - LOT #17 SERIES 3
Start Bidding Amount:
Regular price
$2,500.00
As Don explained on his infamous appearance on the Rick Mercer show, alot of his fabric for his suits comes from Fabric land. There is no doubt that this flowered jacket has a woman's house dress material written all over it. Plus, 
as seen in the show, Don does have his own Fabricland Club Membership Card & that is his black Lincoln Mark VI.
 Little did these two know how true their prediction in 2008 would be, that Don would go down "in a ball of flames", when it came to his TV career.  But there's no doubt the best part of the show is when he takes his Zebra cloth down to see John at The Coop (the sponsor of this whole auction) to work his magic. 
                          To view the whole interview, click here:
                         Beautifully tailored by JOHNNY BESPOKE.
This Ensemble can be autographed to you or just by Don himself, you win the bid you make the call!
Please note: The tie and shirt seen in the posed picture will not be the one included in the ensemble. 
Please see accompanying photos of the specific cufflinks and shirt, check on the "Cherry" links, You don't get these every day.
Included With Each Auction
The winner of each auction will receive the following list of items included with :
Limited edition item as described 

The specific item / item's shown in bidding section

Certificate of Authenticity: Personally signed by John Corallo -President of The Coop &

Cindy Cherry

-President of DCPRF

All items autographed to your specification if desired by Don Cherry
This foundation was formed due to Don's vision of wanting to do more for those that have dedicated their lives to make Canada a more humane place for animals.

We accomplish this by: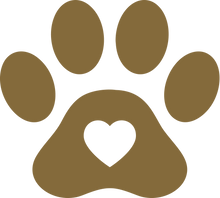 Providing financial assistance to the smaller, mostly volunteered groups with limited budgets & resources to achieve their goals.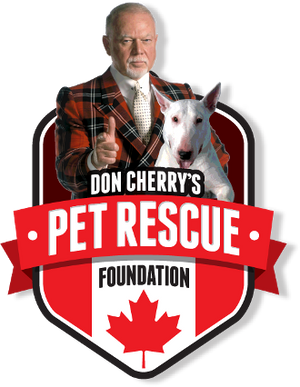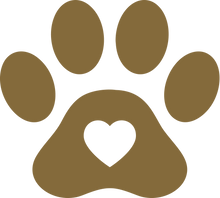 Providing educational awareness to the public concerning animal welfare in Canada.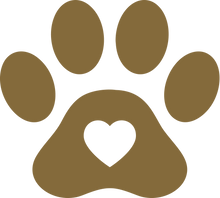 Providing "in-kind" items to organizations for their fundraising events.