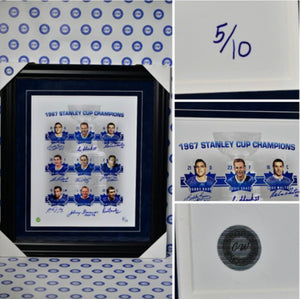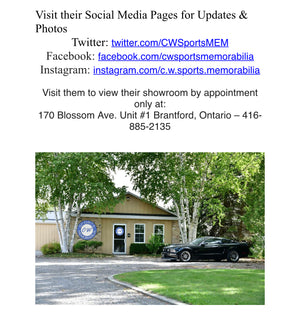 Product image 1
Product image 2
Limited Edition 5/10 Signed Photo Donated by CW Sports Memorabilia - LOT #12 SERIES 3
Description: Custom 16 X 20 photo signed by 9 of the Toronto Maple Leafs 1967 Stanley Cup Champs.
-Blue Suede Matting
-Premium Frame
-CW Sports Memorabilia COA/HOLOGRAM
-Limited Edition #5/10
-Signed by: Bob Baun, Ed Shack, Mike Walton, Bob Pulford, Red Kelly, Larry Hillman, Larry Jeffrey, John Bower, Brian Conacher.
Donated By: CW Sports Memorabilia
Owner: Charles Warburton
Retail Value: $400
Visit their Social Media Pages for Updates & Photos
Twitter: twitter.com/CWSportsMEM
Facebook: facebook.com/cwsportsmemorabilia
Instagram: instagram.com/c.w.sports.memorabilia
Visit them to view their showroom by appointment only at:
170 Blossom Ave. Unit #1 Brantford, Ontario – 416-885-2135
 Most of these players one way or the other, crossed paths with Don Cherry.
Around this time the Leaf's farm club was the Rochester Americans. Baun played against Don while he got his rookie start with the Amerks, while Don played in Hershey, Pa. (1956/57).
Don played with Eddie Shack, Mike Walton, (& coached in brother Bob Walton in Rochester), Larry Hillman, Larry Jeffrey, and Brian Conacher, while in Rochester.
Plus, Don played against Bower when he was in Cleveland of the AHL in the 1957/58 season. And let's not forget Bob Pulford  & Don's coaching match-ups. Bob lost to Don's Bruins in the quarter-finals in both 1975/76, 1976/78 when he coached the L.A., and when he coached Chicago in 78/79. Looking back, it must have been sweet for Don to beat this one-time big Leaf player. 
Included With Each Auction
The winner of each auction will receive the following list of items included with :
Limited edition item as described 

The specific item / item's shown in bidding section

Certificate of Authenticity: Personally signed by John Corallo -President of The Coop &

Cindy Cherry

-President of DCPRF

All items autographed to your specification if desired by Don Cherry
This foundation was formed due to Don's vision of wanting to do more for those that have dedicated their lives to make Canada a more humane place for animals.

We accomplish this by: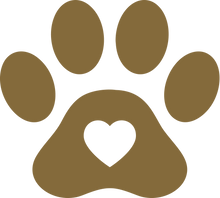 Providing financial assistance to the smaller, mostly volunteered groups with limited budgets & resources to achieve their goals.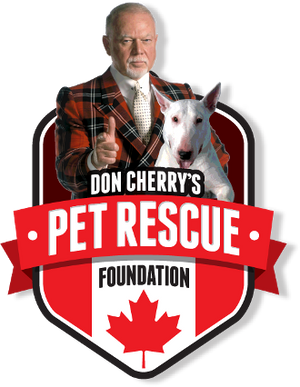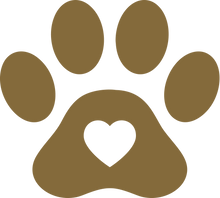 Providing educational awareness to the public concerning animal welfare in Canada.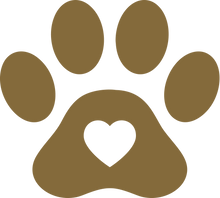 Providing "in-kind" items to organizations for their fundraising events.